---
Our Mission
Hendrick Cares is the corporate social responsibility program of Hendrick Automotive Group assuring the company's legacy of caring for others and commitment to teamwork are put into action to benefit employees, customers and communities.

---
See Us In Action

Watch our latest overview video to learn more about our efforts and see our teammates in action. Hear what Hendrick Cares means to them and our community partners in their own words.

Watch Now

---
Corporate Initiatives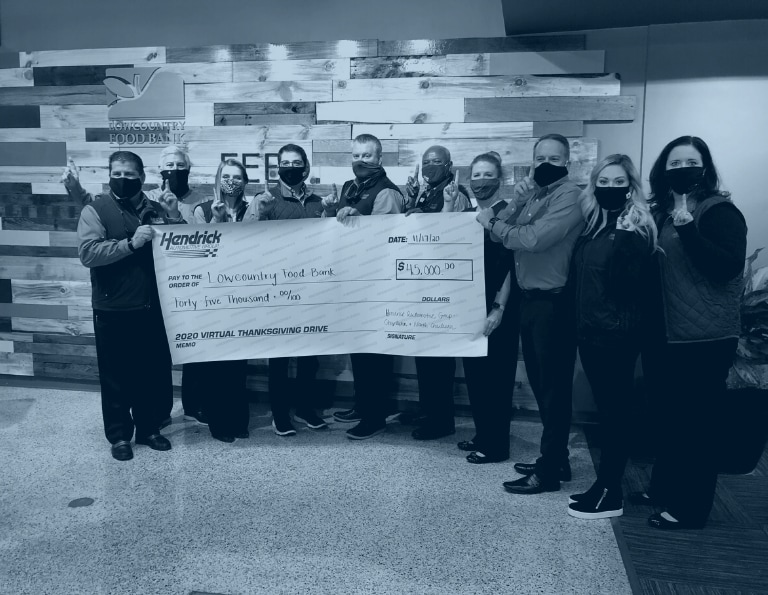 Every dealership and employee finds their own way to show how Hendrick Cares, but Hendrick Automotive Group is united in our fight against hunger. What started in 2001 as a local Thanksgiving food drive has grown into a company-wide mission to feed our neighbors in need. Over the past twenty years, our teammates across the country have built partnerships with local food banks, volunteered their time and donated more than 5 million pounds of food.
To address the challenges and immense community needs the COVID-19 pandemic presented in 2020, our support shifted to a virtual fundraising initiative called the Hendrick Hunger Heroes Drive. Every dollar our teammates donate to the drive is matched by Hendrick Automotive Group, and together we've donated $1 million to our food bank partners when they need it the most. 
Family First
Four years ago, we gained a new member on our team. His interview was rather unorthodox, particularly because he wasn't even applying for the position. After several complaints about a man whose daily visits to the dealership consisted neither of shopping nor servicing a vehicle, our GM, Steve, sat down with him to politely tell him to stop. Instead, he hired him. It turns out, Johnny, was a 9/11 survivor who moved to Charlotte for a fresh start. Steve immediately noticed Johnny's love for the Lexus brand and more importantly, his longing for a place to call home. At Hendrick Lexus Northlake, he found his home.
At Hendrick Lexus Northlake, one of our primary mottos is "Family First." This belief includes the flexibility to take time off for our immediate family, as well as doing whatever it takes to support our Hendrick Lexus Northlake family as a whole. It's amazing to see the team rally together, from buying diapers for expecting parents on the team to raising money and throwing a surprise celebration for a teammate's final round of chemotherapy.
In addition to monthly team-building activities, every year we host a family day where our whole team and their families get together for fun, food, and celebration. It's always the most-anticipated event of the year because we can not only have fun as a whole, but also show appreciation for the support that comes from our families.
As Johnny discovered early on, there's something special about Hendrick Lexus Northlake. It's a feeling you get the moment you walk through our doors. It's not a workplace, it's home; we aren't coworkers, we're family.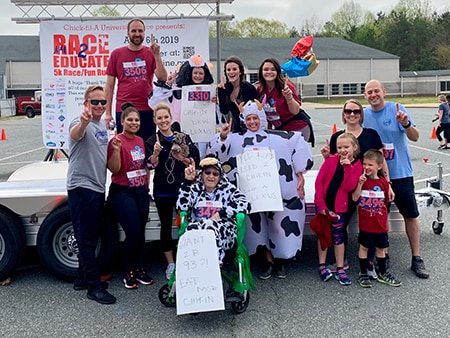 Governor's Village STEM Academy & University City Connect
The past five years, Hendrick Lexus Northlake has partnered with Nathaniel Alexander Elementary School (now Governor's Village STEM Academy), a Title 1 School in CMS. We volunteer monthly; read to classes; provide sweatshirts for every student in the winter and t-shirts in spring; honor an educator of the month; and host special events like field day, a toothbrush collection for Halloween, teacher appreciation cookouts, and end of grade testing encouragement. We also host monthly "Work Together" days, where a group of students spend the day at our dealership shadowing different departments. It's amazing to see the energy and excitement light up not only with the students, but our team.
Our partnership with GVSA has developed into a relationship with University City Connect, an organization that links University City businesses with the schools in our community. We have sponsored and participated in the annual Race 2 Educate 5k. This race supports University City schools as well as provides college scholarships to deserving students from elementary school to high school. We have the honor of being on the panel that interviews and selects the students most deserving of these scholarships.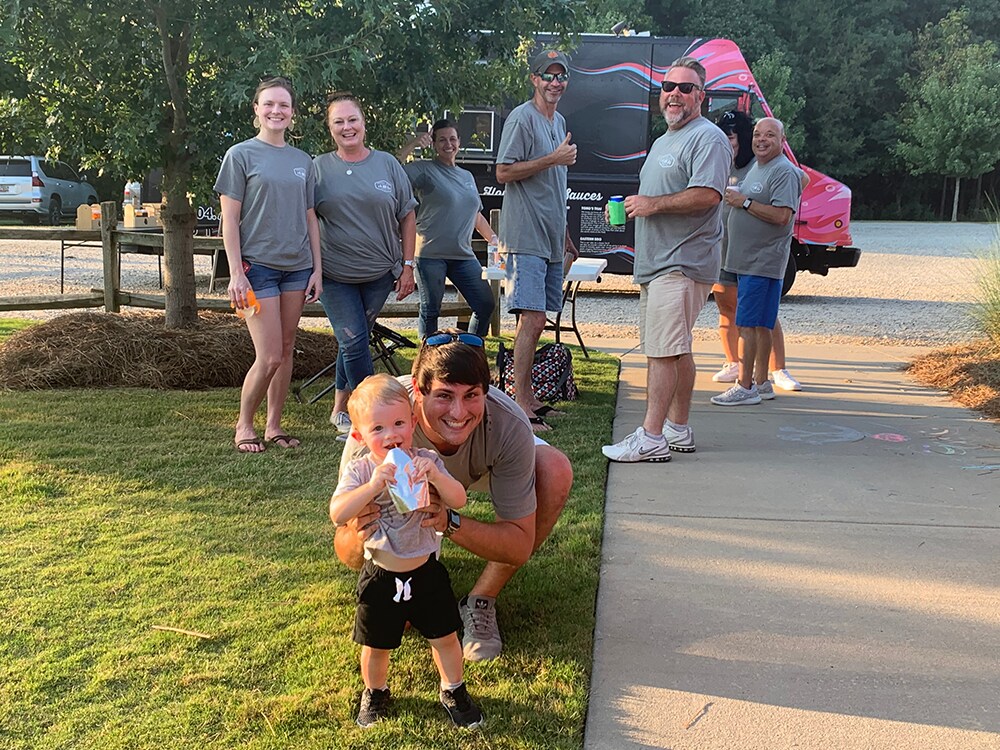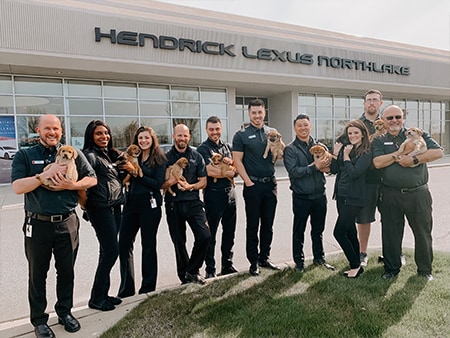 Happy Tails Rescue, Inc.
Last November, we joined with Happy Tails Rescue, Inc. to spotlight monthly dogs looking for homes. So far through social media we have successfully connected over a dozen rescue dogs with their new families. When the dogs visit the dealership, the entire atmosphere of the dealership changes. Stress levels reduce, technicians emerge from the shop, and the hearts of the advisors and guests are melted within seconds.
---
Our Community Charities & Causes
Boys to Men Foundation
First Responders in our community
Toys for Tots
LN Charter
HeartBright Foundation
Ignite- Sparking Passion, Fueling Aspirations
Patriot Military Family Foundation
Ace & Tj's Grin Kids!

Relay for Life
Pat's Place
North East Children's Hospital Foundation
Learn Live Hope
Supporting Our Heroes Event at the Auto Mall
Novant Health
Levine Children's Hospital
Dan Janeson Foundation

Levine Children's Hospital
Kids with Diabetes
Young Elites
Davidson Day School
Blowing Rock Chamber Of Commerce
Jimmy V Classic
Make a Wish Foundation