| | |
| --- | --- |
| | |
|  Lexus GX | BMW X5 |
Deciding on the Better Luxury SUV: 2021 Lexus GX vs. 2021 BMW X5
Drivers looking for an SUV that's equally stylish as it is capable will want to invest in the 2021 Lexus GX. This new Lexus SUV stands out from the competition for its versatile performance, exquisite interior, and many cutting-edge tech features. Plus, it offers three trim levels, allowing you to select a configuration that matches your style and tastes.
While the 2021 Lexus GX is appealing for many reasons, it may not be the only luxury SUV you have your eye on. To help you make a more informed decision and narrow down your options, Hendrick Lexus Northlake has created this comparison between the new Lexus GX and one of its rivals, the 2021 BMW X5. Below, you'll find several examples of how this Lexus SUV outshines its competitor.
2021 Lexus GX vs. 2021 BMW X5
Comparing Performance
Both vehicles come with potent base powertrains, but they differ when it comes to drivetrains. The 2021 Lexus GX comes standard with four-wheel drive, giving you the confidence to drive on wet or snow-covered roads. You can upgrade the 2021 BMW X5 with all-wheel drive for an additional cost.
Another stark difference between these two models is their off-road performance. The new BMW X5 does not offer an off-roading package, but the new Lexus GX does. By opting for the off-road upgrades, you'll gain features like a transmission cooler, crawl control, and a Multi-Terrain Monitor, which uses cameras to give you a view of the terrain you're traversing.
Also contributing to the off-road prowess of the new Lexus GX is its impressive ground clearance, which will help you climb jagged rocks or rough terrain without hurting the underbody of the SUV. The new BMW X5 sits slightly lower than the Lexus GX, making it more difficult to crawl uneven terrain.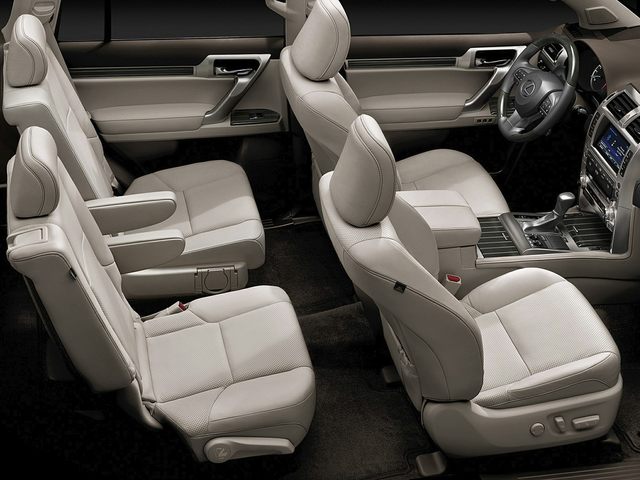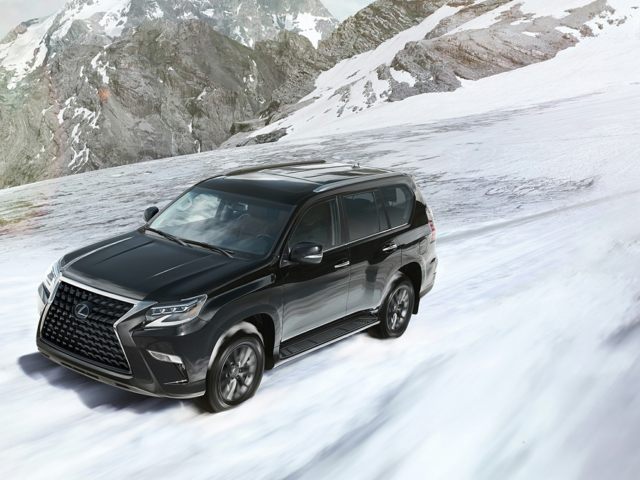 Comparing Interiors
Each model boasts classy cabins full of quality materials and eye-catching styling details. They differ because the new Lexus GX comes standard with a third row while the BMW X5 does not. This extra seating will ensure you have room for everyone on your next adventure.
You'll find several high-tech features in both models. However, the 2021 Lexus GX comes standard with Amazon Alexa capability, meaning you can make a list, check the weather, and utilize its many other features while on the go. Amazon Alexa capability is not included on the 2021 BMW X5.
The new BMW X5 offers remote start as an optional upgrade, while the new Lexus GX includes this feature with the standard Lexus app. Through this app, you can remotely start your vehicle, schedule service, and get updates on your vehicle's health.
Comparing Safety
While the National Highway Traffic Safety Administration has yet to rate the 2021 Lexus GX, we expect high ratings due to the many safety features and the vehicle's durable build. This administration did not give the 2021 BMW X5 a perfect rating; instead, they rated it at four out of five stars.
Both SUVs come loaded with many advanced safety features, like forward-collision warning, automatic emergency braking, pedestrian detection, lane-departure warning, and much more. All these features work to keep you safe on the road.
The new Lexus GX comes standard with adaptive cruise control, a feature that detects vehicles ahead of you and adjusts the speed depending on the following distance. This advanced safety feature does not come standard on the new BMW X5.
To learn more about how the 2021 Lexus GX beats out the competition, visit Hendrick Northlake Lexus to talk with one of our Lexus experts today.